By Megan Murray
Notoriously the hardest job in the world, our community tells us that alongside the joys, the all-consuming nature of motherhood means that me-time is essential. In the throes of postpartum life, that might mean simply taking a deep breath and recentering, a first trip out with friends, or indulging in a spa treatment.
Below, we hear from four women in the Cowshed community about how they find time for a moment of calm during a busy day, and what it means to them.
Rachel Ama, author and recipe creator
'Being a mum, my spare time is very limited, so I try to make me-time as realistic as possible. Right now, this looks like squeezing in a PT session at the gym; I've found this really important to help me start feeling strong again postpartum.
'And on other days, it's simply taking the time to watch my favourite TV show when the little one is sleeping. I know it's a cliche and everyone is talking about it, but my go-to is the This Is Us final season... it really is as good as the hype.'
Follow Rachel @rachelama_
Erica Davies, author and stylist
'There is so much pressure on us all, whether that comes from trying to juggle work commitments with looking after parents, as well as running around after your own family. I often drop the ball for things, but I'm getting better at trying to find a balance and being kinder to myself.
'It can be as simple as stealing into another room, shutting the door, lighting a candle and reading a couple of chapters of a book, or putting on my wellies and taking the dog out for a long walk while listening to a podcast. However it looks for you, I think it's so important to give yourself those moments to pause, breathe, and recharge. Then you can (try) and cope with most things.'
Follow Erica @erica_davies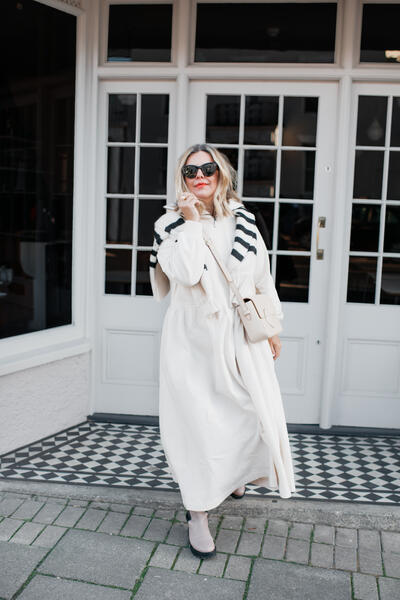 Harlie Brown, founder and ceramicist
'Making time for a moment of calm every day is integral to staying in touch with my best self. As a busy mum and ceramicist, I'm constantly pushed to my limit and time is precious.
'Taking a little break to stop - be it an early morning dog walk or an evening soak in the bath - is where I return to myself. It's a chance to nourish my body and mind, distil thoughts, and feed my creativity. It's where my best ideas are born and lets me go back into the everyday feeling re-energised.'
Follow Harlie @harliebrownstudio
Thandi Maqubela, legal director and commercial lawyer
'I will soon be going back into the working world as I come to the end of my maternity leave, and the importance of consciously making time for myself has become even more evident. Over the past year, I've managed to maintain elements of my self-care routine by prioritising time and activities that are purely for me, something that can so easily fall by the wayside for mothers.
'This goes from reading in the bath at night to keeping to my monthly treatments at Cowshed. I appreciate this is something I've been very fortunate to do as I understand how challenging it can be to make time for these moments of calm. As trite as it may sound, it's true what they say: you can't fill from an empty cup. And I believe that if I want to be a better mother, I need to ensure my figurative cup is full and consistently replenished.'
Follow Thandi @thandimaq and discover our A Moment Of Calm hamper for mother's day here
Amy Jackson, model and writer
'Motherhood can be chaotic, so it's helpful to remember that creating calm and balance for yourself allows your children to also experience a calm and balanced parent. That makes it a priority.
'For me, it can be as small as consciously taking a little extra time in the shower to exfoliate or enjoy a good steam. I think finding moments of calm as a mum is a lot about prolonging the tiny pockets of peace that appear in your day.'
Follow Amy @amzjackson