By Megan Murray and Chloe Lawrance
Long, lazy weekend mornings call for something special for brunch. These delicious dishes - taken from the menu at Soho Beach House Miami - are a great way to start your day.
Here, Sergio Sigala, Soho Beach House Miami's Executive Chef, shares his favourite brunch recipes, with a cocktail option, too.
Buttermilk Pancakes with blueberries and maple syrup
Ingredients
Buttermilk pancakes:
950g AP flour | 25g baking powder | 24g baking soda | 121g sugar | 1250ml buttermilk | 5 large eggs, slightly beaten | 2.5 egg whites, slightly beaten | 75g clarified butter, just melted (not hot) | Maple syrup | Icing sugar
Blueberry compote:
1250g frozen blueberries | 400g sugar | 150ml lemon juice | 1 lemon, zested
---
Method
1. Mix the flour, baking powder, baking soda and sugar in a large bowl.
2. Combine the buttermilk, eggs, egg whites and clarified butter in another bowl.
3. Gently mix the wet ingredients into the dry mixture.
4. Pour the batter onto a griddle using approximately a quarter of a cup for each pancake, making a total of four.
5. Cook until brown on both sides and stack them up.
6. Cover with a generous amount of blueberry compote, drizzle with maple syrup and dust with icing sugar.
Blueberry compote method:
1. Combine the blueberries, sugar and lemon juice in a saucepan and bring to a low boil until the sauce has reached the desired thickness.
2. Remove from the heat and add lemon zest.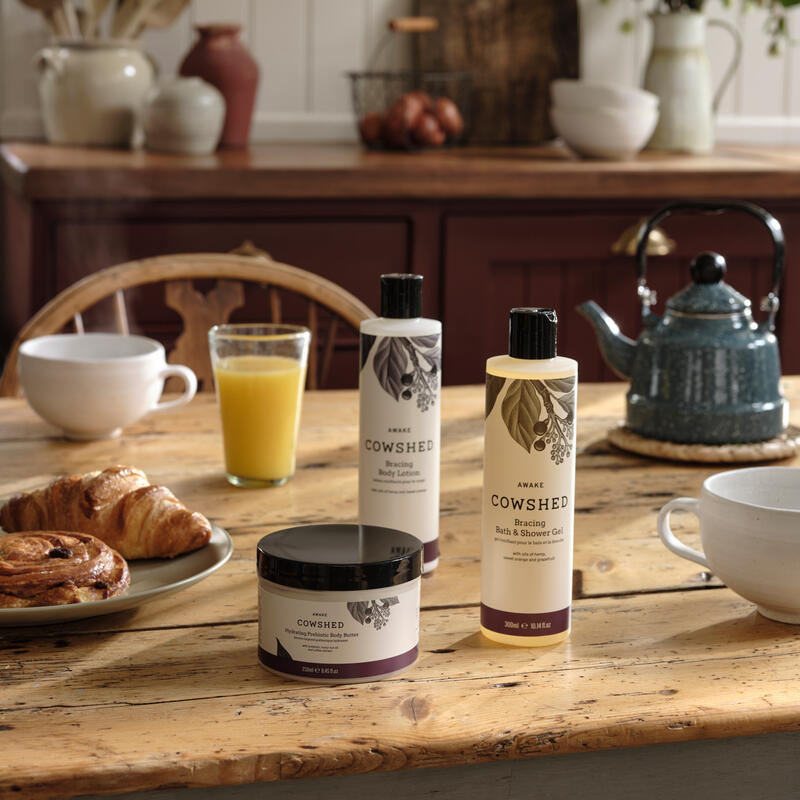 Quesadillas
Ingredients
28g button mushrooms, sliced | 10g scallions | 2 eggs, beaten | 2 flour tortillas | 45g shredded cheddar
Sides:
45g guacamole | 45g sour cream | Small bunch of coriander for garnish
---
Method
1. Sautee the scallions and mushrooms in a frying pan with olive oil until lightly browned.
2. Add the beaten eggs to the pan, season and scramble softly.
3. Lay the scrambled eggs over one tortilla, top it with cheese and cover with one more tortilla.
4. Flip over so both sides are toasted and the cheese can melt.
5. Cut into four and serve.
Amas Spritz
Ingredients
75oz Amass Vodka | 0.25oz St-Germain | 0.25oz Aperol | 1.5oz lychee juice | Prosecco | Lemon zest
---
Method
1. Add the Amass Vodka, St-Germain, Aperol and lychee juice to a cocktail shaker and shake.
2. Strain over wine into a wine glass.
3. Top with Prosecco and stir.
4. Add the lemon zest garnish and serve.