What makes Hyaluronic Acid great for skin?
Think of HA as a big drink for your skin. It can hold up to 1,000 times its weight in water, quenching the skin with moisture and an intense shot of hydration. Use our 2% Hyaluronic Acid Booster every morning and night when skin feels tight. Or, try the 20-minute Rejuvenate Hyaluronic Acid Face Mask - the facial treatment is packed with nourishing Ceramides to plump and strengthen the skin's moisture barrier.
Head of Product Development, Oliya Kalashnikova

Our booster is formulated with three different molecular weights to achieve advanced hydration and improve skin elasticity. Use it every morning and night to awaken the skin
How does Retinol work?
An anti-ageing hero ingredient, Retinol is praised for its rejuvenating and skin-resurfacing properties. Our booster is made with 0.08% high-grade Retinol, encapsulated within a complex to enable deeper absorption. It targets fine lines and discolouration, reduces the appearance of large pores and speeds up cell turnover, revealing a brighter, healthier and toned complexion. If you're new to Retinol, start with a lower percentage and use it once or twice a week. Always follow with SPF, as Retinol increases the skin's sensitivity to the sun.
Our Retinol booster is encapsulated in Lipodisq®, which allows it to penetrate pores and access the deeper layers of the skin. A must-have for increasing collagen production and minimising the effects of sun damage
What are prebiotics for in skincare?
Prebiotics are known to aid gut health. They feed the good bacteria, which improves the function of our digestive system. When used on the face, prebiotics have the same purpose - they feed the healthy bacteria, which strengthens the skin's barrier, blocks environmental stressors, and regulates hydration. Apply our 3.5% Pre & Post-Biotic Booster alone after toning, or mix into a moisturiser. Pair with the Prebiotic Awake Body Butter to nourish the whole body and improve its overall health.
Prebiotics are food for the beneficial microbes on your skin. They actively improve and balance the microbiome, and keep the skin healthy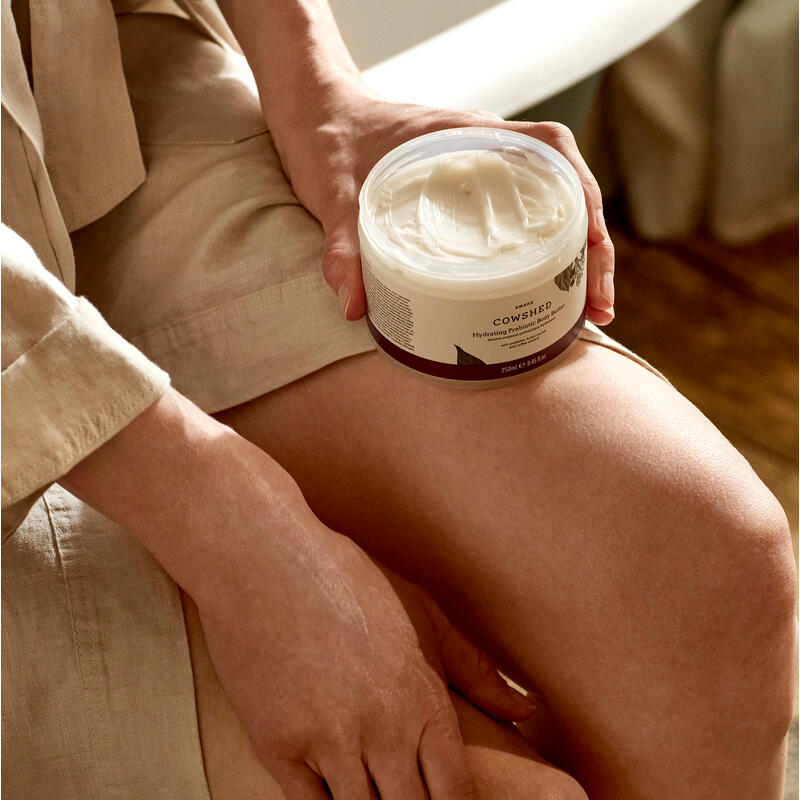 What are the benefits of Vitamin C?
This powerful antioxidant is the solution for dull and uneven skin tone. Targeting hyperpigmentation and dark spots, the brightening serum leaves skin radiant and healthy-looking. Try our slow-release 20% Vitamin C Booster to enhance collagen production and minimise fine lines. Always follow with SPF, as Vitamin C increases the skin's sensitivity to sunlight.
Our 20% Vitamin C Booster is stabilised with a glucoside molecule, which gradually releases the benefits of Vitamin C over a longer period of time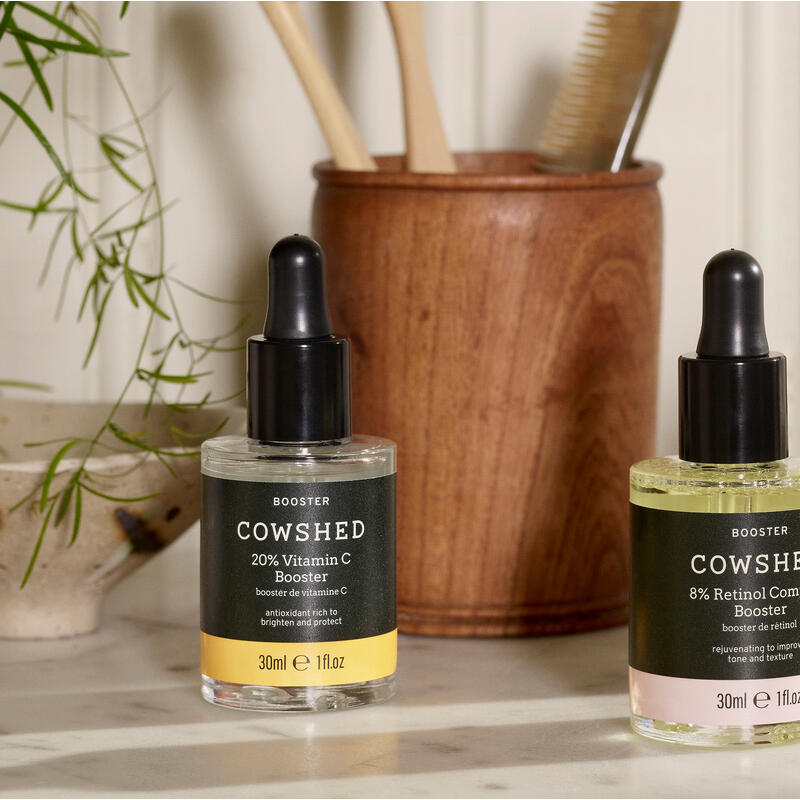 Why is CBD good for skin?
CBD, also known as Cannabidiol, is the non-intoxicating part of hemp plants known for its anti-inflammatory properties. The antioxidant ingredient is great for sensitive and acne-prone skin, as it actively reduces excess oil production and balances the skin, while calming redness. Use a few drops of our 1% CBD Booster in your evening routine for an extra soothing boost.
We combined CBD oil with the essential nutrient and antioxidant, Vitamin E, which supports the immune system and fights off environmental stressors caused by pollution and sun exposure
What does Cica do for skin?
Known to aid wound healing, Cica is an anti-inflammatory and medicinal herb that calms sensitive skin. It's the star ingredient in our double cleansing duo: the Brighten Cica Micellar Water and Brighten Cica Gel Face Wash. Use both to remove impurities and leave the skin refreshed.
Cica is a healing and soothing superstar. It's been a staple in traditional Chinese medicine for centuries, and is used to reduce inflammation, redness, and irritation