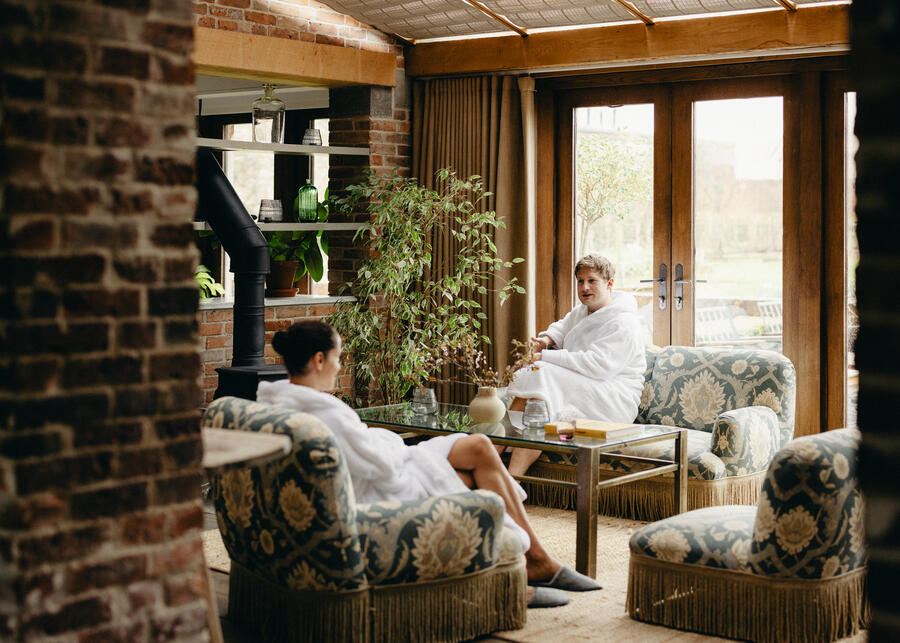 By Chloe Lawrance
As Babington House - Soho House's first countryside escape - celebrates its 25th anniversary, so too does Cowshed. In fact, the brand was born at Babington, with the very first spa built in a renovated cowshed back in 1998. These days, Cowshed includes 13 spa locations worldwide, and an extensive range of expertly formulated products that allow Soho House members and non-members alike to bring a little taste of the spa home with them.
Each of Cowshed's formulas takes inspiration from ingredients grown in Babington House's Victorian Walled Garden and was developed by local perfumer Richard Howard. At the time of launch, they were given names inspired by Cowshed's roots: Moody Cow, Grumpy Cow and Horny Cow, taking pride of place in our spas and on the bathroom shelves of members. In 2019, it was time for a brand refresh, and these cheeky names were replaced with eight more refined, modern moods, such as Sleep, Active and Relax.
Formulated with plant extracts and essential oils, our moods are named according to the benefits their ingredients provide and how they're intended to make you feel. For the home, there's scented candles, diffusers and natural room sprays. For the body, lightweight oils and hydrating body butters join luxurious bath and shower gels and scrubs. There's skincare, too: each of our gentle but hardworking formulas delivers with pure essential oils and plant extracts that capture the heritage and expertise of the brand. Think of these products as your opportunity to bring the Cowshed spa experience home.
Back when that first Cowshed opened its doors, it was with one mission: to inject a little country calm and cool into the busy lives of members visiting Babington House. A retreat within a retreat. At the time, spas had a reputation for being almost clinical, but Soho House's Founder, Nick Jones, knew he wanted to do things a little differently: to create a space that was comfortable, relaxing and warm - an extension of everything that members loved about the Houses. Still to this day, step into a Cowshed spa and you'll find an atmosphere that's inviting, with therapists that are knowledgeable and friendly, whether you're in Chicago or Shoreditch.
Treatments in the spas have been refined and perfected over the past 25 years, with each location providing its own unique menu of permanent offerings and pop-up residencies. And there are a few that have gained almost legendary status among those in the know. The Ultimate Cowshed Manicure and Ultimate Cowshed Pedicure are more than just your average treatments - hydrating hand and foot masks and a tension-relieving scalp and shoulder massage elevate the whole experience. Likewise, the Salt Scrub & Massage pairs our Signature Massage with a full body exfoliation for an ultra-relaxing 90 minutes. To celebrate 25 years of the brand, each spa across the globe is also offering the 25 Years: 25 Years: Deep Tissue Massage with Hyperice (available to book from June). And exclusively at Babington House, members and guests can indulge in Babington's Botanical Facial using plants sourced directly from the Walled Garden.
Whether experienced in one of our Cowshed spas or at home in your bathroom, after 25 years one thing remains the same: quality products brimming with therapeutic value, a deep heritage and unique fragrance blends.