Free shipping on UK orders over £25*
Roc House
Platis Gialos, Greece
Flanked between Paradise and Paranga beaches is a cluster of stone and whitewashed buildings, which includes our barefoot and Bohemian Cowshed spa. Perched atop the Cycladic coastline, you'll feel instantly serene admiring the glittering sea views.
Paraga Beach
Platis Gialos
846 00
Greece
Get directions
Temporarily Closed
Between the lavish outdoor pool and the verdant gardens you'll find a private outdoor Cowshed hut with two beds, that are perfect for individual or couples massages. With a range of theraputic treatments waiting to be tailored around you, simply let us know your mood and needs.
Swimming Pool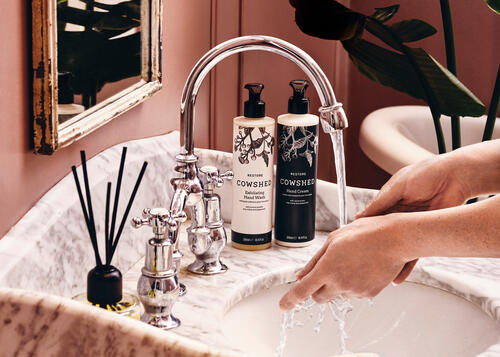 Our bestsellers
Shop our most-loved products, including our Refresh hand wash and Indulge room candle
Shop now
Treatments
When making your booking please advise us of any health conditions and any medication you are taking. On the day of your treatment, our spa team will ask you to complete a health questionnaire to ensure we are providing you the very best service and results, while assuring your comfort and safety. Please note that for certain medical conditions we will require written permission from your Doctor to proceed. Please speak to our Customer Care team for more information.
Maternity
Cowshed is the perfect place to indulge in some pre or post pregnancy pampering with our specialised products and treatments. These treatments are designed for clients that are 12 weeks pregnant or more, no treatments can be given in the first trimester. Little ones are not permitted in our Cowshed spas so to experience complete relaxation please ask a loved one to take care of them for you at home.
Further information for our Cowshed spas
Useful Information
Need more information? You may find our FAQs helpful.
Gift cards
Help a loved one recreate the Cowshed spa experience at home with natural skin and body care that boosts your wellbeing. Please note, gift cards can only be redeemed against treatments at our Primrose Hill spa, or used to purchase products online worldwide.